Côté Mer
PROVENCAL VILLAGES HINLAND
VILLAGES OF PROVENCE
There are many authentic Provencal villages to explore under the Provence sun. Here is a selection of a few…
Saint-Paul-de-Vence nestles on a rocky outcrop between the Alps and the Mediterranean, and is one of the tourist hotspots prized for its numerous art galleries. To see: Collegiate Church of the Conversion-de-Saint-Paul and its treasure (12th – 13th century), the Sainte-Croix Chapel (17th century chapel of the white penitents), the Marguerite and Aimé Maeght Foundation (all forms of modern and contemporary art), the Local History Museum…
Biot is a medieval village perched in a green setting. It was one of the most important potters' centres and the largest jar-making centre in the entire Mediterranean basin. To see: the Church of Sainte-Marie Madeleine, the Place des Arcades, the Porte des Migraniers, the communal bread oven…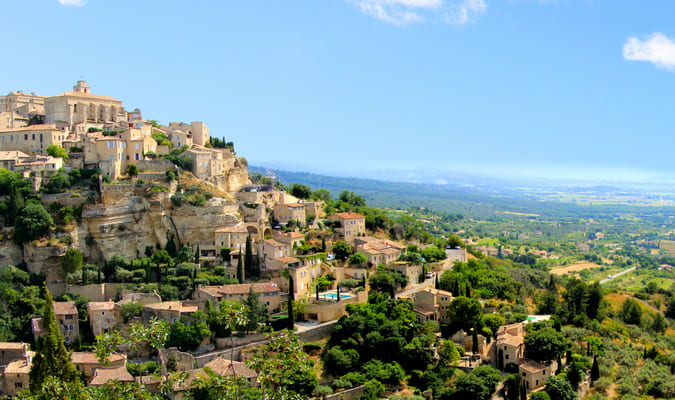 PROVENCAL HINTERLAND
Similar to a citadel, the village of Mougins dominates the panorama of the bay of Cannes, the Lérins Islands, Grasse and the surrounding hilltop villages. The town contains many villas of billionaires. It is also home to many art galleries, great restaurants and old stone houses. To see: Roman remains (fortifications and ramparts), the Musée d'Art Classique de Mougins (MACM), the André Villers photography museum…
This charming little village perched on the heights of the Côte d'Azur overlooks the Saint-Jean-Cap-Ferrat peninsula. You can stroll through its alleys lined with vaulted houses and visit the many small premises of artists and craftsmen.
To see : the Exotic Garden, the Esplanade de l'Oppidum and the Mont Bastide, the Fort de la Revère…
This "Eagle's Nest" is a veritable medieval fortress overlooking the Vallée du Loup. From Place Victoria you have a magnificent panorama over the entire Riviera, from Nice to Théoule.
To see : The castle of Gourdon (9th century) the medieval museum, the Museum of Decorative Arts and classical gardens designed by André Le Nôtre, the troglodyte fortress which dominates the village (Cavillore plateau), the Romanesque church (12th century)…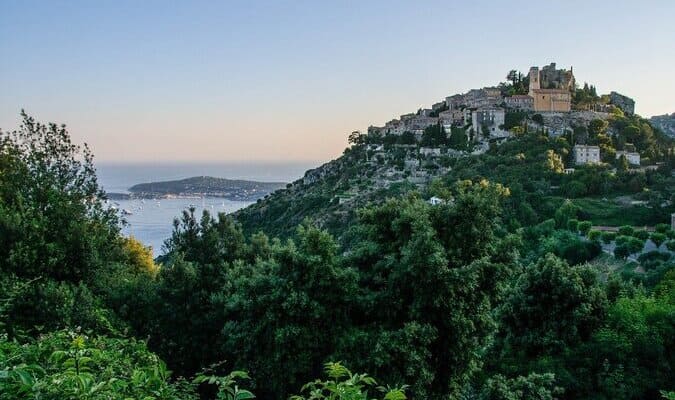 DISCOVER THE PRINCIPALITY OF MONACO...