Côté Mer
LÉRINS ISLANDS, LEGENDARY ARCHIPELAGO
LÉRINS ISLANDS, BAY OF CANNES
Take to the open sea and explore the wild Lérins Islands where nature and culture blend perfectly for a break that is great for the whole family. Our recommendation of some not to miss visits :
Visit the royal fort where the enigmatic Iron Mask was imprisoned
Browse the rooms of the Museum of the Sea on the island of Sainte-Marguerite
Discover the fortified monastery of Lérins Abbey and the Trinity Chapel on the island of Saint-Honorat
Stroll through the vineyards of the Abbey estate and taste the wines of the Lérins monks…
Reach the Lérins Islands from the campsite :
From the port of Mandelieu-la-Napoule, a 15-minute walk from the campsite: boat trips serve Sainte-Marguerite and Saint-Honorat (sea crossing of around 15 minutes).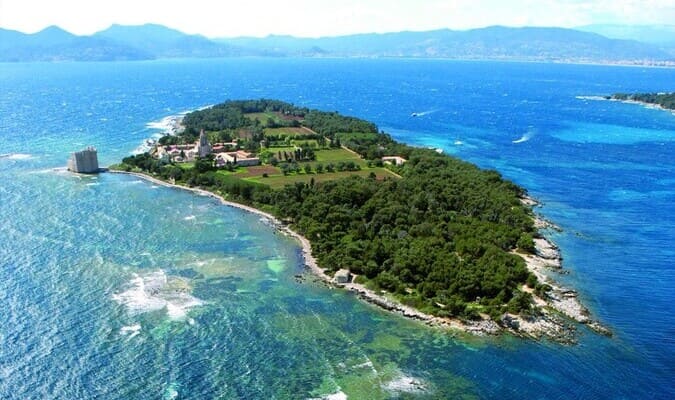 ALSO DISCOVER THE EMBLEMATIC FRÉJUS...