Take advantage of the ideal location of the *** Côté Mer campsite for a plunge in the Mediterranean !
Beaches in Mandelieu-la-Napoule
The charming Mediterranean resort of Mandelieu-La Napoule is home to seven beautiful sandy beaches offering everything you need for an enjoyable campsite holiday by the sea on the Côte d'Azur !
The beaches in Mandelieu boasts excellent water quality which which is tested on a daily basis from May to October. The beach also has showers and toilets.
To garantee the safety of holidaymakers, the beaches are lifeguarded from July to September. During the peak season, beach volleyball, beach rugby and sandball matches are organised in a reserved area.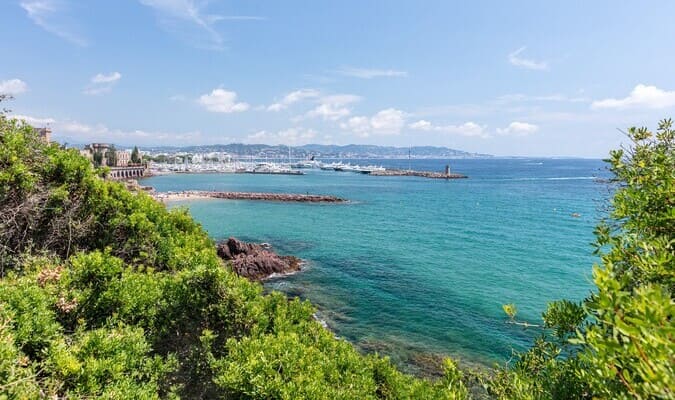 RAGUETTE BEACH
The closest beach to the campsite.
Located 10 minutes on foot from the campsite, La Raguette beach is perfect for swimming and sunbathing. A fabulous place for the children to play and where adults can relax !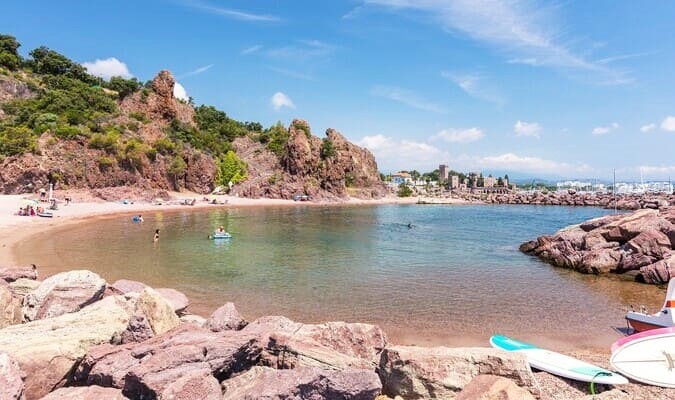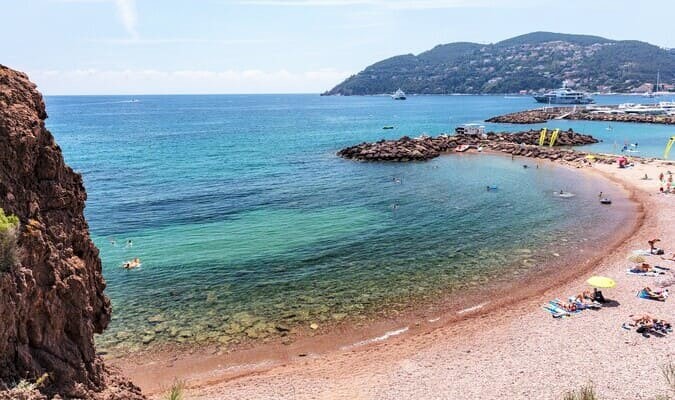 CASTEL BEACH
15 minutes from the campsite.
This beach which can be reached via the coastal path known as the Sentier des Douaniers (customs officials path) is nestled between the harbour and La Napoule château near the marina, shops and restaurants.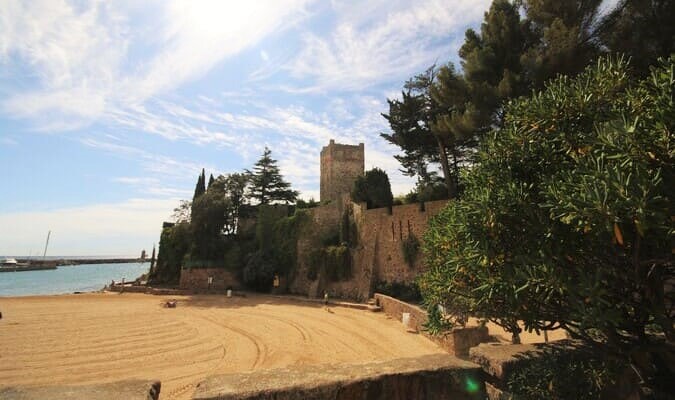 RAGUE BEACH
Located between Mandelieu and Théoule-sur-Mer, La Rague beach is a quiet beach with the harbour and Pointe de l'Aiguille providing a backdrop. It stretches over three bays on the eastern side of the harbour, at the foot of a red rocky cliff which is typical of the area and overlooked by a superb castle.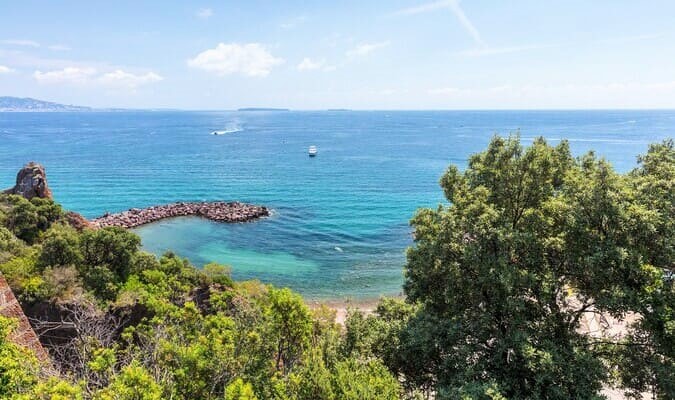 DISCOVER UNMISSABLE CITIES NEAR THE CAMPSITE...